Seychelles is made up of 115 (or 155 as per the Constitution) islands, but only three of them are regularly connected by transportation: Mahé, Praslin, and La Digue. The other islands are either uninhabited or reserved for nature, with a few designated as private resorts. So if you're looking for adventure and the chance to make your own itinerary, Seychelles is the perfect destination.
Now buckle up and get ready to embark on the adventure of a lifetime, as we guide you through everything from touching down at the international airport to island hopping between the Seychelles' stunning archipelago.
How to Get to Seychelles
Flying to Seychelles
When it comes to traveling to Seychelles, all roads lead to the International Airport of Seychelles (SEZ) on the mountainous Mahé island, just 10km south of the capital city of Victoria.
If you're coming from Europe, you're in luck – direct flights depart from London (British Airways), Frankfurt (Condor), Paris (Air France), and Zurich (Edelweiss Air), with an average flight time of 10 hours. Other direct flights are available from Istanbul (Turkish Airlines), Dubai (Emirates), Abu Dhabi (Etihad), Doha (Qatar), Nairobi (Air Kenya), and Addis Ababa (Ethiopian Airlines).
But let's face it: direct flights can be pricey. If you're looking to save some cash, consider taking a flight with layovers. With some smart planning, you can still get to paradise without breaking the bank!
---
Entry Requirements
Shortly before landing, the cabin crew will give you a form you must fill out. You will provide information regarding your accommodation, your return ticket, and the existence of sufficient funds for the duration of your stay (min. $150 per day). Upon arrival, hand it to the competent officer to receive a Visitor's Permit, valid for one month. Alternatively, apply online for entry through the Travel Authorisation (TA) platform.
No visa or vaccine is required but make sure your passport is valid for the period of your intended stay.
---
Leaving the airport
If you plan on staying on Mahé and haven't arranged a car rental, you will find buses departing frequently from the airport and running around the island. If your onward journey is to Praslin or La Digue by boat, your ferry ticket includes a free shuttle operating from the airport to the port of Victoria.
About the Seychelles Islands
The islands of Seychelles can be split into two main groups: the coral Outer Islands and the granite Inner Islands. The Outer Islands are further divided into four groups, namely Amirantes, Alphonse, Farquhar, and Aldabra. However, because of their remote location, which is hundreds of kilometers southwest of Mahé, and the fact that they can only be accessed by private plane or boat, we'll be focusing solely on the Inner Islands. These consist of the three primary islands of Mahé, Praslin, and La Digue, along with a handful of private islands and several Marine Parks and Nature Reserves.
Getting around the three main ones is a breeze, thanks to fast and reliable ferry services, as well as a quick 20-minute flight between Praslin and La Digue.
As far as the private Inner Islands are concerned, some of them (Grand Soeur, Félicité, and Silhouette) are open to visitors and can be visited as a day trip from the main islands. Others (Cousine, Denis, Frégate, and North Island) can be accessed only by the resort's guests.
Last but not least, there are the Marine National Parks of Cocos, Curieuse & St. Pierre and Ste Anne, as well as the Reserves of Cousin and Aride islands. Even though they are not served by passenger boats, you can opt for a day trip or charter your own boat to visit them.
So, ready to embark on an island-hopping adventure in Seychelles? Let's dive in and explore the captivating Inner Islands!
Seychelles Islands Map
Are you feeling lost trying to plan your dream Seychelles island-hopping itinerary? Fear not, because we've got you covered!
Check out the map above, where you'll find all the islands mentioned in our post, along with the jetties and airports on each of them. This visual tool will make it easier for you to plan your trip and ensure that you don't miss out on any of the must-see destinations.
Hopping the Main Islands (Mahé – Praslin – La Digue)
As the majority of Seychelles' population resides on only three islands, transportation links between them are frequent and reliable. Mahé, the largest island, hosts over 80% of the country's population, while Praslin and La Digue have approximately 7,500 and 2,800 inhabitants respectively.
Once on the islands, there are various modes of transportation available, including rental cars, bicycles, and taxis. Buses are also available on Mahé and Praslin, providing an affordable way to explore the islands. The island of La Digue is compact enough to be traversed by bicycles, and motor vehicles are not permitted on the island.
---
From Mahé to Praslin
Traveling between Mahé and Praslin, you can choose between regular ferry crossings and daily flights.
Cat Cocos operates two to three daily routes between Mahé's Inter Island Quay in Victoria and Praslin's Quay along Baie Sainte Anne. The crossing takes about 1 hour 15min, and a one-way ticket costs SCR 840 (around 55€). Be aware, however, that during summer months, there are strong southeast trade winds. So be prepared for rough seas or consider booking a flight between the two islands.
Opting for a flight over rough waters is not the only reason to choose this mode of transportation. During the 20-minute journey between Mahé and Praslin in Seychelles, you are treated to stunning views of the islands and a scenic loop before landing on the grass runway of the small airport in Praslin. The airport exclusively serves domestic flights between the two islands, with up to 29 daily flights operated by Air Seychelles. Ticket prices range from 70€ to 100€ depending on the season and availability.
---
From Mahé to La Digue
There's no airport on the tiny La Digue, so you'll first meet the island from the water.
Up to three ferries depart daily from the Cat Cocos berth in Victoria. The ride takes roughly 1 hour 45 minutes, with one-way tickets starting from SCR 1010 (65€) for the economy seats. The journey involves a short stopover on Praslin and, depending on the day of the week, you may also have to change boat.
---
From Praslin to La Digue
Ferries are the main form of transport between Praslin and La Digue, run daily by Cat Cocos (2-4/day) and, more frequently, by Inter Island Ferry (4-5/day). The ferry crossing takes 15-20min, and you get to enjoy views across a seductive coastline of white beaches, fronds of palms, and clusters of smoothed boulders.
Online bookings can be made up to 48 hours before departure, and tickets cost 11€-14€.
---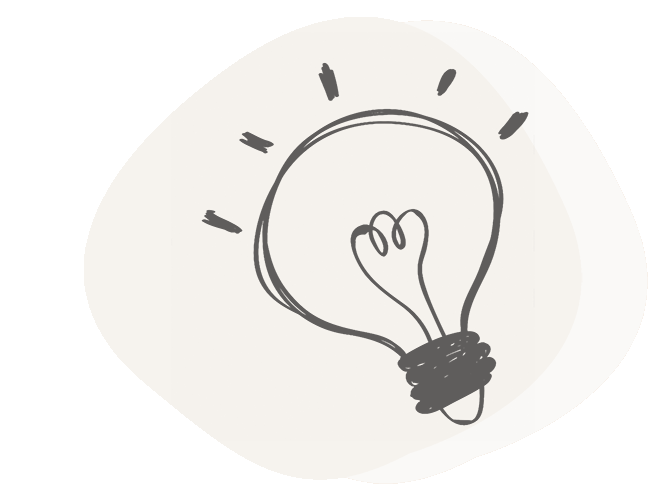 If you'd rather base yourself on one of these islands and visit the rest as day trips, you're better off booking an organized tour. However, we would strongly advise you to allow at least a couple of nights on each island to really soak up their unique atmosphere!
Visiting the Marine Parks & Special Reserves
Seychelles is more than simply a tropical paradise with stunning beaches. It is endowed with rich marine life and endemic species, and significant measures have been taken to protect them since 1979. Today, there are six Marine National Parks monitored by the SPGA – including Sainte Anne, Curieuse, Cocos, and Silhouette – as well as the Special Reserves of Aride and Cousin.
From vibrant coral reefs to giant tortoises, coco de mer nuts, and many bird species, Seychelles islands are full of natural wonders you don't want to miss out on.
---
Sainte Anne Marine Park
Just 5km off the northwest coast of Mahé, you will find Sainte Anne Marine National Park. It is the oldest marine reserve in Seychelles, comprised of five islands and three uninhabited islets. And with its dazzling turquoise waters, over 150 species of marine life, and colorful reefs, this is a heaven for snorkeling and diving!
How to get to Sainte Anne
The park can be best experienced on a boat tour from Mahé, provided by local operators in Victoria and Beau Vallon. You will enjoy spectacular views of the surrounding islands while a glass-bottom boat ride will introduce you to the treasures of this pristine Marine Protected Area.
If you'd rather visit just the island of Sainte Anne, a regular ferry service takes you there from the Port of Victoria in just 20min. However, the schedules may change depending on the season, weather conditions, and other factors. Therefore it's recommended to check with the local tour operators for the most up-to-date ferry timetable for Sainte Anne Island.
All non-residents have to pay 200 SCR (15€) for the landing fee, but if you book a tour, the landing fee, snorkeling activities, and barbecue are usually included in the price.
---
Aride
The unspoiled island of Aride is a designated Nature Reserve that hosts eighteen breeding seabird species, including five found only in Seychelles. In fact, here, you will find more species of sea birds than on any other of the granitic islands. And unlike its name might suggest, every bit of Aride's 0.70km2 is covered by lush vegetation and hiking paths that beg for exploration.
How to get to Aride
The easiest way to visit Aride is by joining an organized tour from Praslin. Alternatively, you can arrange a private transfer through a boat operator or your hotel. In this case, you should anticipate an additional cost of 650 SCR (45,00€) for the landing fee, which covers a guided hike, on top of the cost of the ride. In an attempt to stop any invasive species from finding their way onto the island, only boats of the Reserve may land on the beach, and therefore visitors have to change onto this boat.
Bear in mind, however, that the island often closes to visitors from May to September due to the strong winds that make it difficult for the boats to land.
---
Curieuse & St Pierre
Originally named Ile Rouge for its fiery-red soil, Curieuse has rich endemic flora and fauna. Not only is it covered in thick and rich mangroves, but it is also home to one of the two natural forests of the Coco de Mer palm tree, which produces the largest and heaviest seeds in the world. Its most noticeable presence, however, is the 300-strong colony of Aldabra giant tortoises roaming freely.
How to get to Curieuse
A tour to Curieuse and its nearby islet of St. Pierre can be arranged through your accommodation or local tour operators on Praslin. The basic tour usually includes a guided tour of Curieuse Island and snorkeling the reef off the tiny island of St. Pierre. Half-day trips start from 65€, and the price increases if you opt for a BBQ lunch or a full-day trip. Before booking your tour, make sure that landing and entry fees are included in the price.
Alternatively, you can charter your own boat from Anse Volbert (Cote' D'or) or Anse Possession on Praslin. In this case, you also have to arrange your pick-up and pay for the landing fees, which are currently SCR 300. Sagittarius Taxi Boat charges about 60€ for the drop-off at Curieuse.
---
Cousin
This granitic island is a nature reserve with a longstanding and particularly successful ecotourism program that started in the 1970s. A paradise for bird watchers, Cousin is all about wandering around and taking in the local life. Seychelles sunbirds, fairy terns, the Seychelles Warbler, and the Seychelles Fody are only a few of the endemic bird species nesting on the ground completely fearless as there are no predators.
How to Get to Cousin
One popular choice is the half-day tour to Cousin Island, which is offered by several local tour operators. These tours usually come with a knowledgeable guide who will take you on a guided tour of the island. With their expertise on the island's history, flora, and fauna, you'll get a deeper understanding of this unique ecosystem and appreciate the natural beauty surrounding you. While chartering a private boat on Praslin Island is always an option, you'll be missing out on the opportunity to have a knowledgeable guide with you.
If you have more time and want to explore other nearby islands, you can combine a visit to Cousin Island with Curieuse and St Pierre islands on a full-day tour. These tours typically include snorkeling, a barbecue lunch, and ample time to explore each island.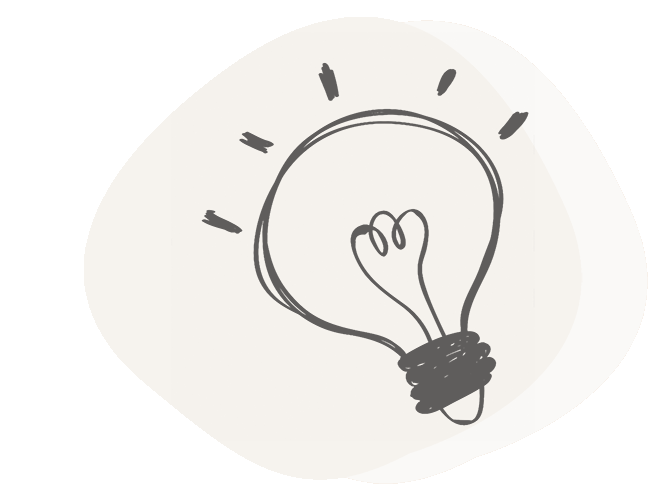 Approximately 200m before reaching Cousin, you will be transferred to one of the warden´s boats to make the final journey to the island. This strict transfer process is a measure implemented to prevent the accidental introduction of pests onto the Reserve.
---
Ile Cocos Marine National Park
With crystal-clear waters brimming with diverse marine life and white sandy beaches that seem to appear magically, this hidden gem is renowned as Seychelles' best-kept secret for snorkeling. From colorful fish to sea turtles and the critically endangered Hawksbill Turtle, the park boasts an array of sights to behold. And if that's not enough, keep your eyes peeled for the seasonal visitor, the endangered Whale Shark.
How to Get to Cocos Marine Park
While the Marine Park is closer to La Digue Island, you can still arrange visits to it through tour operators and boat charters from both La Digue and Praslin. During your visit to Ile Cocos, you will also get to stop at the stunning Félicité Island, and sometimes even Big Sister Island (Grande Soeur).
If you are visiting from La Digue, take your pick from half-day trips or full-day trips to Ile Cocos, Félicité, and Big Sister. From Praslin, choose between a half-day tour to Cocos and Félicité or a full-day tour to all three islands.
Visiting the Private Islands
While the three main islands and marine parks in Seychelles can keep you occupied for a couple of weeks, there's nothing quite like the luxurious escape that awaits you on the country's private islands.
With exclusive access only for hotel guests, these islands are primarily occupied by a single resort, offering an unparalleled level of privacy and seclusion. With top-notch amenities, you'll be treated to your own private slice of paradise. And if you're short on time or on a tight budget, a couple of these islands can also be visited on a day trip (Félicité, Grande Soeur).
---
Grande Soeur
Grande Soeur, exclusively owned and managed by Le Château de Feuilles Hotel, is perfect for those who want to reconnect with nature. Surrounded by dense vegetation, unique wildlife, and towering reddish-grey granite rocks, the island boasts two stunning beaches. The Eastern beach is one of Seychelles' finest and most pristine, and a nesting ground for Hawksbill sea turtles, while the Western beach is perfect for snorkeling enthusiasts.
For all the stunning scenery, however, Grande Soeur's biggest draw may be its isolation.
How to Get to Grande Soeur
Accessible only by boat and limited to a small number of guests at a time, this island offers a sense of exclusivity and privacy that's hard to find elsewhere. To get there, it requires you to book a weekend day tour from La Chateau de Feuilles or charter a boat to the island.
The most popular alternative is to book a day trip to Grande Souer from either Praslin or La Digue, which typically includes visits to other nearby islands. You have the option to choose between a full-day tour to Grande Souer, Cocos, and Felicite from Praslin or La Digue, or you can decide on a visit to Grande Soeur and St Pierre from Praslin.
---
Félicité
Félicité is a verdant, granitic island that happens to be the fifth-largest in the Seychelles archipelago. With a population of only 50 people for many years, this island has always been a haven of peace and tranquility. Nowadays, one-third of Félicité is home to the Six Senses Zil Pasyon resort, which comprises 30 luxurious villas and an exquisite spa.
How to Get to Félicité
The resort provides exclusive options for its guests to reach the island in style, including a thrilling 20-minute helicopter ride from Mahé (€1,122 each way for up to 4 passengers) and a peaceful private boat trip from Praslin or La Digue (starting at €125 per person each way).
Those not staying at the resort can visit the island on a day trip from La Digue or Praslin, combining it with a stop at the Cocos Marine Park and Grande Soeur.
---
Cousine
This 25-hectare granitic island was once exploited for its natural resources, but with the commitment of new owners in 1992 and the aid of conservationists, it has been transformed into a paradise for native Seychellois birds, tortoises, and turtles. With thousands of nesting seabirds and sooty terns thriving after a 30-year absence, Cousine Island is a remarkable example of how ecosystem restoration can be achieved.
How to Get to Cousine
Cousine Island provides boat and catamaran/yacht transfers from Praslin (20-30min) and Mahé (1.5-2.5h) with stunning views of the Indian Ocean. And if you're feeling extra fancy, you can even take a helicopter transfer from Praslin (5min) or Mahé (17min) and arrive in style. The latter is particularly recommended during the months of May to October when the catamaran/yacht cannot sail due to weather conditions and lively seas.
---
Silhouette
A former pirates' hot spot, Silhouette Island remains a mystifying destination with natural wonders, from the dense jungles to sandy bays. With just 100 locals and two hotels, Silhouette is a serene, untouched paradise, where you can relish the stunning Anse La Passe beach. The true gems, however, are the abandoned settlements of Grande Barbe and Anse Mondon harboring hidden beaches only accessible by hiking through dense jungles and rugged terrain.
How to Get to Silhouette
To reach Silhouette Island, you have three options, all of which require you to contact Hilton Labriz to reserve your tickets.
The first and most common one involves catching one of the two coach boats departing from Bel Ombre jetty, which takes 45 minutes and costs €165 per person for a return ticket. These boats leave Mahe at 10.00 and 16.00 and return from Silhouette at 08.30 and 15.00.
The second option is to arrange a private boat transfer for up to 6 adults at a cost of €683 per way. Finally, for those with a more extravagant budget, a helicopter transfer is available for up to 4 adults at €683 per way and takes only 15 minutes.
---
Bird Island
Bird Island might, technically, be a private island, but it is not a meticulously landscaped and lavish resort. Rather, it serves as a sanctuary for wildlife.
Not only will you find the world's largest free-roaming tortoise here, Esmeralda, but you'll also witness the magical sight of Hawksbill turtle hatchlings making their way to the sea from January to April/May. And if you're a birder, you'll be in heaven as Bird Island is home to at least 20 bird species year-round, including tens of thousands of sooty terns from May to October.
How to Get to Bird
Located at a distance of about 105km from Mahe, the only way to reach Bird's Island is by air. To reach the island, one can avail of the scheduled charter service provided by Bird Island once a week from Mahe, via a light aircraft that takes around 30 minutes. Upon booking a stay on Bird Island, a return flight is automatically reserved on the scheduled flights.
---
North Island
You might think that the Seychelles Islands are already world-class in terms of luxury, but North Island is taking it to a whole new level!
North Island boasts 11 private villas, each one surrounded by lush tropical vegetation that provides unparalleled privacy and exclusivity. The villas are constructed entirely from local materials, creating a unique architectural style that blends seamlessly into the natural environment.
But the luxury doesn't stop there! Guests will arrive on the island via private helicopter, a journey that takes only 20 minutes from Mahé. And don't worry about arranging the logistics – the resort takes care of everything so you can sit back and relax.
Island hopping in Seychelles is an exciting and rewarding experience that you won't want to miss. With a wealth of transportation options available, including ferries, flights, private boats, and organized tours, it's easy to explore the stunning natural beauty and unique culture of this island paradise.
By planning ahead and doing some research, you can create an itinerary that suits your interests and budget, allowing you to make the most of your time in Seychelles.
So why not start planning your Seychelles adventure today?