Imagine stepping onto a secluded island where the waters are a pristine turquoise, the sand is a gleaming white, and the lush vegetation stretches out as far as the eye can see. This is the Seychelles – an archipelago of 115 islands located in the heart of the Indian Ocean. A destination that promises to leave you spellbound with its raw beauty and natural splendor.
But the Seychelles is more than just a pretty face. It's a place where nature reigns supreme, where giant tortoises roam free, and where rare birds take to the skies. It's a cultural mosaic, where Creole cuisine meets French influences, and where the warmth and hospitality of the locals will leave you feeling like family.
But with so many options, where do you begin?
This tropical paradise is divided into two breathtaking groups: the coral-clad Outer Islands and the awe-inspiring granite Inner Islands. While the Outer Islands have their own alluring appeal with their remote location, it's the Inner Islands that offer the perfect blend of accessibility and adventure. With easy access via public transportation, these islands are a must-visit for any traveler seeking an unforgettable Seychelles experience!
So prepare to immerse yourself in the beauty of the primary islands of Mahé, Praslin, and La Digue, as well as a handful of exclusive private islands and nature reserves that will leave you in awe. The Seychelles Inner Islands are calling – are you ready to answer?
Mahé
Home to around 95% of the Seychellois population, Mahé is a melting pot of cultures, from African to Indian to French and more, resulting in a vibrant and diverse atmosphere.
Begin your adventure in the charming capital of Victoria, where modern and colonial architecture blend seamlessly. Explore the Sir Selwyn Selwyn-Clarke Market, where you can discover local crafts and indulge in Creole BBQ'd fresh fish, and wander through the rare endemic plants at the Botanical Gardens or the spice gardens at Jardin du Roi Spice.
As you venture beyond the capital, you'll find yourself surrounded by a stunning natural world waiting to be discovered.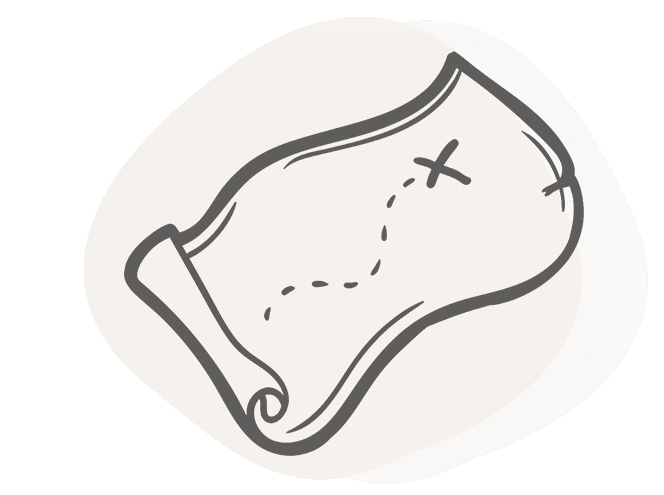 The Morne Seychellois National Park is a hiker's paradise, with trails that lead to breathtaking waterfalls, panoramic views, and unique endemic plants and animals. The Copolia Trail , a 1.6km hike, rewards you with an awe-inspiring vista atop a granite peak. The Copolia Trail Morne Blanc hike is more challenging, but reaching the summit of the island's highest point is a truly unforgettable experience. And for the most adventurous hikers, the 9.6km Mare aux Chochon trail offers a thrilling challenge with an equally spectacular reward.
But the wonders of Mahé Island don't stop there. Take a short nature trail hike and discover the hidden treasures of the island's southwest coast, such as Ros Sodyer, a stunning circular tidal pool, or head to the northwest coast to discover the white sand paradise of Anse Major, nestled beneath lush green granite mountains. And for a truly enchanting experience, make your way to Sauzier Waterfall on the west coast, easily accessible via the village at Port Glaud.
How to get to Mahé
As the capital of Seychelles and home to the Seychelles International Airport (SEZ), Mahé Island is the most accessible destination in the archipelago. It's likely to be your first port of call when traveling to Seychelles.
You can reach Mahé Island directly from several European cities, including London, Frankfurt, Paris, and Zurich, with an average flight time of 10 hours. Flights from Istanbul, Dubai, Abu Dhabi, Doha, Nairobi, and Addis Ababa are also available.
Praslin
The second-largest island in the Seychelles archipelago is an alluring paradise that has it all – from natural wonders to stunning beaches and hiking trails.
One of Praslin´s main claims to fame is the nature reserve of Vallée de Mai, a UNESCO World Heritage site that houses the iconic Coco de Mer, the largest nut in the world. Wander through the mystical forest and spot rare bird species, including the elusive black parrot, nesting exclusively in decaying coco de mer palm trees.  
And let's not forget the island's mesmerizing beaches, with powdery sand that gently slopes into the turquoise sea. With its serene waters, striking granite boulders, and captivating scenery, the legendary Anse Lazio beach consistently ranks among the most beautiful beaches in the world. And if you venture on the 1-hour hike starting from the west end of Anse Lazio, you'll stumble upon yet another amazing beach, Anse Georgette.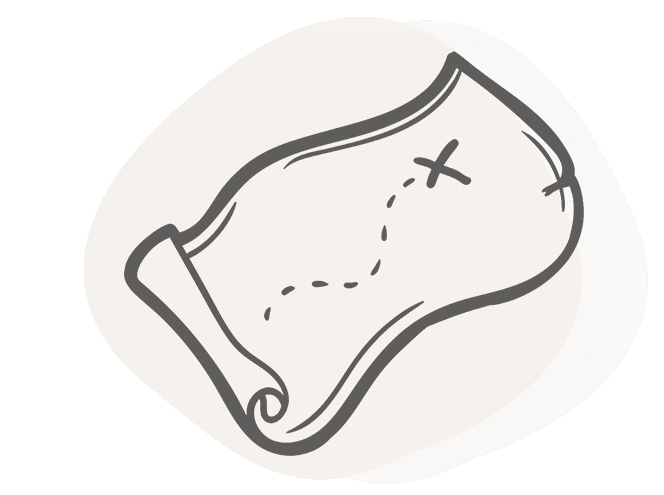 Speaking of hiking trails, you can traverse Praslin from south to north and cross the stunning Plaine Hollandaise in the center of the island by following a large loop on two main trails, Salazie and Pasquière. And for truly jaw-dropping vistas of the neighboring islands, embark on the 2.6km Le Glacis Noir Trail, which begins from the nearby Vallée de Mai.
How to get to Praslin: from Mahé
Traveling from Mahé to Praslin, you have two main options: taking a ferry or a flight.
Cat Cocos offers two to three daily ferry routes, which take about 1 hour 15min and cost around 55€ for a one-way ticket. However, during the summer months, there may be rough seas due to strong southeast trade winds, making a flight a better option.
The 20-minute scenic flight between the two islands offers stunning views of the islands and a grass runway landing at the small airport in Praslin. Up to 29 daily flights are operated by Air Seychelles, with ticket prices ranging from 70€ to 100€ depending on the season and availability.
La Digue
Step into a world of unbridled beauty and tranquility as you set foot on La Digue, the tiniest yet most charming of the three main inhabited islands. Here, life slows down, and bicycles are the preferred mode of transportation. As you traverse the island, you'll be greeted by the sight of majestic giant tortoises leisurely roaming about, adding to the laid-back, sleepy vibes of the place.
But don't be fooled by the island's unhurried pace, for there's a world of adventure waiting to be discovered.
The beaches on La Digue are nothing short of spectacular, with Anse Source D'Argent leading the pack as one of the world's most photographed beaches. Linked to the historic L'Union Estate, this beach offers a glimpse into the island's past, when coconut farming reigned supreme. And for a more secluded experience, a hike through the jungle to Anse Marron or Anse Cocos will reward you with turquoise waters, white-sandy shores, and an exclusive natural swimming pool.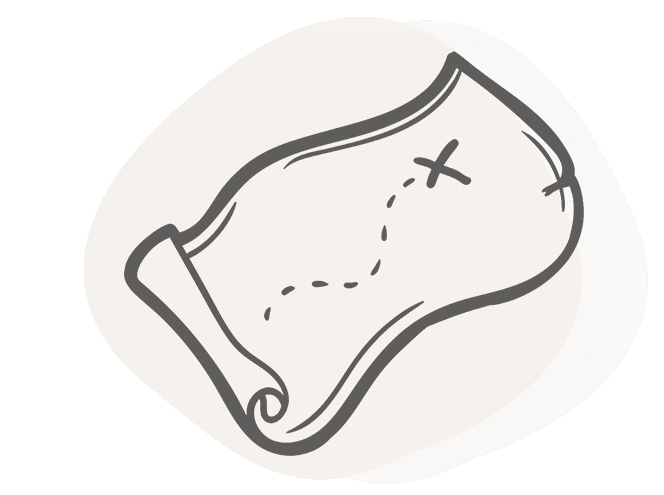 For those who love hiking, La Digue's mountainous terrain is a treasure trove of untouched jungle interiors and maintained nature trails. One of the most challenging hikes is the Nid D'Aigle, also known as the Eagle's Nest, which is the highest point on the island. This steep trail is not for the faint of heart, but the view from the summit is well worth the effort.
How to get to La Digue: from Mahé or Praslin
There's no airport on the tiny La Digue, so you'll first meet the island from the water.
If you're arriving from Mahé, there are up to three ferries available per day departing from the Cat Cocos berth located in Victoria. The fare is around 65€ and the journey typically lasts 1 hour and 45 minutes, including a short stopover at Praslin.
From Praslin, there are daily ferries operated by Cat Cocos (2-4/day) and Inter Island Ferry (4-5/day), with the crossing taking around 15-20 minutes and ticket prices ranging from 11€ to 14€.
Aride
Aride, an unspoiled island paradise and one of the most important Nature Reserves in the Indian Ocean, is today home to more than a million breeding seabirds. It hosts eighteen seabird species, including five found only in Seychelles.
Unlike its name might suggest, every bit of the island's 0.70 km2 is covered by lush vegetation. And the best way to experience its diverse nature up close is by opting in for the guided 2km hike, which takes about two hours and is included in your landing fee.
Walk up the 135 meters high Gros La Tête, and the view of the neighboring islands and the hundreds of birds swirling over the sea will leave you breathless.
How to get to Aride: from Praslin
Once on Praslin, you can book your transfer to the island by boat through a tour or boat operator. Only the official vessels of the reserve can land on Aride and therefore, your boat will stop just off the island, and you will switch into one of the reserve's vessels.
Curieuse & St Pierre
Looking for the best Seychelles island to get up close and personal with Giant Tortoises? Let us introduce you to Curieuse!
Originally known as Ile Rouge for its vibrant red soil, this breathtaking paradise was once a leper colony. Today, it is a designated marine park carrying out several coral restoration projects and a breeding center for Aldabra tortoises. So it is no surprise that the most noticeable presence on the island is the 300-strong colony of giant tortoises roaming freely.
But there's more to Curieuse than just its incredible fauna. The island is covered in thick, lush mangroves, providing the perfect playground for hiking enthusiasts. Whether you're a seasoned hiker or a casual stroller, the two marked trails on the island will leave you spellbound.
And if that's not enough to get your heart racing, Curieuse is also home to one of the two natural forests of the Coco de Mer palm tree – a true natural wonder. These incredible palms produce the largest and heaviest seeds in the world, making them a must-see for anyone visiting the island.
How to get to Curieuse Island: from Praslin
On Praslin Island, you can arrange an organized tour to Curieuse and St Pierre through your accommodation or local tour operators. The basic tour usually includes hotel pick-up and drop-off, a guided tour of Curieuse Island, and snorkeling the reef off the tiny island of St. Pierre.
Alternatively, charter your own boat from Anse Volbert (Cote' D'or) or Anse Possession on Praslin. In this case, you also have to arrange your pick-up and pay for the landing fees, which are currently SCR 300.
Cousin
Ready to hear about one of the world's greatest conservation success stories?
Meet Cousin Island, the beautiful tropical paradise that owes its thriving ecosystem to the humble Seychelles warbler. With only 26 individuals left on the planet, this little bird was in dire need of protection. And protect it they did – Cousin Island was transformed from an ecologically barren plantation into a lush nature reserve in 1968.
The results were astounding. The once-depleted indigenous forest burst to life, benefiting not just the warbler, but a host of other species too. The charming Seychelles Magpie Robin, the cheeky Seychelles Fody, and the noisy Seychelles Sunbird all flourished in the newly revived habitat. And that's not all – Cousin Island is now home to the single most important nesting site for Hawksbill turtles in the Western Indian Ocean.
So when it comes to eco-tourism, Cousin is the best island to visit in the Seychelles! And if you're feeling more adventurous, why not get involved? Sign up for the 4-week Conservation Boot Camp and you'll be able to pick up a fistful of new skills while helping to protect this beautiful island paradise.
How to get to Cousin Island: from Praslin
The nature reserve on Cousin Island doesn't organize trips, so you'll want to go with a private company. Local tour operators on Praslin organize half-day tours to Cousin or combine Cousin Island with a trip to Curieuse and St Pierre islands on a full-day tour.
You can also charter a private boat and visit Cousin independently from Monday to Friday from 09:30 until 12:30, paying the additional 600SCR landing fee.
Sainte Anne Marine Park
Established in 1973, Sainte Anne Marine Park is the oldest marine reserve in Seychelles and the first of its kind in the Indian Ocean. It is comprised of five islands – Moyenne, Round, Long, Cerf, and the biggest one, Sainte Anne – and encompasses three uninhabited islets – Cachée, Sèche, and Harrison Rock.
This marine playground, set amid dazzling turquoise waters, is a heaven for snorkeling and diving, with the best points being located between the islands of Sainte Anne and Moyenne. Other activities that will keep you busy include island hopping, joining a glass-bottom boat ride, or simply lazing on one of the islands' lovely beaches.
Get ready to be amazed by bottlenose dolphins, sea turtles feeding on the seagrass meadows, and beautiful coral formations as your boat glides on the ocean.
How To Get To Sainte Anne: From Mahé
The park can be best experienced on a boat tour from Mahé, provided by local operators in Victoria and Beau Vallon.
If you'd rather visit just the island of Sainte Anne, a regular ferry takes you there from the Port of Victoria in just 20min. The schedules may change depending on weather conditions, so always check with the local tour operators for the most up-to-date ferry timetable.
All non-residents have to pay 200 SCR (15€) for the landing fee, but if you book a tour, the landing fee, snorkeling activities, and barbecue are usually included in the price.
Ile Cocos Marine Park
Imagine a place where nature's beauty is at its best, crystal-clear waters teem with a diverse range of marine life, and white sandy beaches appear like magic at low tide.
Welcome to Ile Cocos Marine National Park – a hidden gem renowned as the best Seychelles island for snorkeling. The park comprises three miniature islets: Ile Cocos, Ile La Fouche, and Ilot Plate. However, it's Ile Cocos that truly stands out with its stunning beach, nesting seabirds, and abundance of marine life.
As you dive into the unbelievably clear waters, prepare to be astounded by the richness of marine life. From colorful fish to sea turtles, there's no shortage of sights to behold. But the biggest attraction of the park is undoubtedly the critically endangered Hawksbill Turtle. Seeing these majestic creatures in their natural habitat is a once-in-a-lifetime experience that you won't soon forget.
If that's not enough to convince you, how about the seasonal visitor, the endangered Whale Shark? The largest fish in the world, these gentle giants have been spotted around August to November, providing yet another unforgettable experience for visitors.
How to get to Ile Cocos: from Praslin/la digue
The Marine Park is situated nearer to La Digue Island, but you can arrange visits through tour operators and boat charters from both La Digue and Praslin. Your visit to Ile Cocos will always be combined with a stop at the stunning Félicité Island, and sometimes even Big Sister Island (Grande Soeur).
If you are visiting from La Digue, take your pick from half-day trips or full-day trips to Ile Cocos, Félicité, and Big Sister. From Praslin, choose between a half-day tour to Cocos and Félicité or a full-day tour to all three islands.
Grande Soeur (Big Sister)
Grande Soeur, also known as Big Sister, is the kind of island that seems almost too perfect to be real. Exclusively owned and managed by Le Château de Feuilles Hotel, it is a sanctuary for nature lovers and those who seek true isolation.
As you step onto the island, you're immediately surrounded by dense vegetation and unique wildlife. The reddish-grey granite rocks that make up much of the island tower high above you, creating an otherworldly atmosphere that will leave you breathless. But it's the two stunning beaches that steal the show.
The Eastern Beach of Grande Soeur, delicately framed by leaning palm trees and large granite rocks, is recognized as one of Seychelles' finest and most pristine beaches. This exquisite shore is not just a sight to behold, but it's also a nesting ground for Hawksbill sea turtles.
The Western Βeach is equally enchanting, with large takamaka trees swaying in the gentle sea breeze. This beach is perfect for snorkeling enthusiasts who want to explore the vibrant underwater world that surrounds Grande Soeur.
Silhouette
A former haunt for infamous pirates, Silhouette Island remains an enigmatic and thrilling destination that will make your heart skip a beat.
This pyramid-shaped island is a true gem, filled with natural wonders and treasures waiting to be discovered. From the lush jungle that shrouds the steep mountainous center to the stunning sandy bays that sweep down to the shore, Silhouette is a paradise that has remained untouched.
Despite being the third-largest island in the archipelago, Silhouette is a largely unexplored utopia with just a small local community of around 100 people and two exclusive hotels, the Hilton Labriz and La Belle Tortue, nestled in the charming village of La Passe. The stunning Anse La Passe beach is just one of the many breathtaking sights on offer, with its long stretch of sand that will leave you in awe.
But the real treasures of Silhouette are hidden away in its abandoned settlements, Grande Barbe to the west and Anse Mondon to the north. These settlements, reduced to mere ruins, are where you'll find the island's most breathtaking and private beaches – Anse Grande Barbe and Anse Mondon, respectively.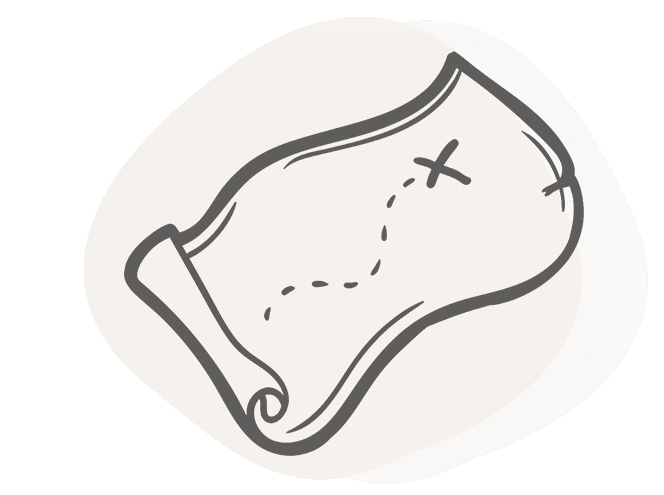 These secluded beaches can only be accessed via hiking trails that wind through dense jungle and rugged terrain, making for a true adventure that is sure to leave you with unforgettable memories.
How to get to Silhouette Island: From Mahé
To reach Silhouette Island, you need to contact Hilton Labriz to reserve your tickets. You have three options: take a coach boat from Bel Ombre jetty for €165 pp round-trip (10.00 and 16.00 departures), opt for a private boat transfer for €683 one way (up to 6 adults), or choose a helicopter transfer for €683 per way (up to 4 adults, 15min flight).
The Seychelles Inner Islands are a true wonderland of natural beauty, vibrant culture, and thrilling adventure. Whether you're craving a serene beach getaway, a trek through lush forests, or a culinary journey through the flavors of Creole cuisine, the primary islands of Mahé, Praslin, and La Digue, along with the enchanting nature reserves, cater to every wanderlust-fueled desire.
The cherry on top? With effortless access via public transportation and organized day tours, planning your dream Seychelles escape has never been simpler. So why wait? A heavenly paradise of unforgettable experiences awaits you at every turn!