Close your eyes and picture Seychelles. What comes to mind? A palm-lined beach, complete with an elegant resort boasting beachfront rooms and romantic restaurants, perhaps? While this idyllic scene is undoubtedly real and there are islands that take "expensive" to a whole new level, there is so much more to this island nation than meets the eye.
All you have to do is head to the main islands where the majority of the population resides. There, you'll find yourself surrounded by the true essence of Seychelles: elderly locals playing chess and backgammon on the jetty, young locals gathering for a beachside barbecue, and kids filling up the buses on their way back from school. And of course, the picturesque palm-lined beaches are never too far away.
So, if Seychelles has been calling your name for some time, don't let its luxurious reputation scare you off. Follow our key tips for traveling there on a budget and discover a side of Seychelles that will capture your heart forever.
Find Cheap Flights out of Season
While most people flock to these paradise islands during the summer or holiday season, savvy travelers know that the shoulder months of April/May and October/November are the real hidden gems.
Not only will you find better prices during these months, but you'll also experience the islands at their best. April and November are the magical in-between months, nestled between the northwest and southeast trade winds. This means that you can enjoy the stunning beaches, crystal-clear waters, and lush greenery in perfect weather conditions, without the crowds.
Of course, snagging a bargain flight to Seychelles can be a bit tricky, but fear not! The key is to be flexible and willing to take the less convenient flights. Think midweek, early morning, or late night, and flights with layovers.
Sure, direct flights from major cities like London, Frankfurt, Paris, Zurich, and Dubai are available, but they can be pricey. By opting for a flight with layovers, you could save some money without sacrificing comfort or convenience. For example, if you're flying from Zurich, consider taking a flight with a layover in Frankfurt instead of a direct one. You'll save a whopping 100€!
Stick to the Main Islands
Seychelles may be made up of 115 islands, but surprisingly, only eight of them have a permanent population. The largest island of Mahé is home to a significant majority of the population, an impressive 95%, while the remaining residents are scattered across Praslin and La Digue. The other islands are either privately owned and occupied by a single resort or designated as nature reserves, untouched and unspoiled by human habitation.
It goes without saying that a visit to one of the private islands requires a stay at the resort, which, of course, comes with a high price tag. But even visiting the nature reserves can be costly, as access is typically limited to organized tours, which can cost between $100 and $150 per person.
But if you're in Seychelles to soak up the local way of life and mingle with the friendly locals, why not follow their lead and stay where they do?
The three main islands of Mahé, Praslin, and La Digue are chock-full of affordable accommodation options and delicious eats, making them the perfect place to call home for a couple of weeks. And don't worry about getting around, either. With relatively inexpensive and reliable ferry services operating between the islands, you'll have no problem exploring every nook and cranny of these tropical havens.
However, if you've got some extra cash burning a hole in your pocket, visiting the nature reserves can be an investment in unforgettable experiences. In this case, we highly recommend exploring the Sainte Anne Marine National Park from Mahé, Cousin, Curieuse, and St. Piere from Praslin, as well as Cocos, Félicité, and Grande Soeur from La Digue.
Travel Cheap Between and Around the Islands
Traveling between the Main islands
With convenient daily catamaran services linking the stunning islands of Mahé, Praslin, and La Digue, your Seychelles island-hopping adventure is just a ticket away – and it won't break the bank!
The journey between Mahé and Praslin takes an hour and is operated by Cat Cocos, while the scenic 15 min catamaran crossing between Praslin and La Digue is operated either by Cat Cocos or by Cat Rose. The cheapest tickets for a Mahé – Praslin – La Digue – Mahé round trip will cost you 125€. Check out Seychelles Bookings online to access the schedules and book your tickets hassle-free.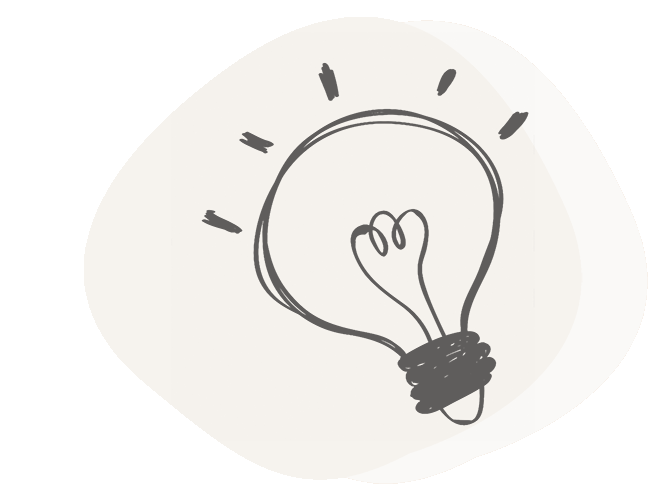 If you're planning to travel during the summer months, be aware that the sea can get a little rough. Fear not, though, as you can still enjoy the islands by booking an affordable flight from Mahé to Praslin for as little as 70€. Keep in mind that the catamaran trip costs 50€, so it might be worth splurging a little extra for a smoother ride.
---
Traveling around the main islands
Once on Mahé or Praslin, discover their secrets on a budget with the Blue Monster! This is the nickname of the local bus operated by SPTC, offering an affordable way to explore the two islands. On Praslin, the bus runs from 05.50 to 18.20, and on Mahé from 05.30 to 20.30, making it convenient for day and evening trips. Plus, for night owls, a night bus service is available from Monday to Saturday, covering the northern and southern parts of Mahé.
At an all-day fare of just SRC 7, the Blue Monster is a steal. You can pay the fare directly to the bus driver or apply for a travel card that you can top up with credit for easier and faster transactions. And for those who prefer air conditioning, a tourist bus is available for SRC 15.
Meanwhile, on La Digue, the main way to get around is on two wheels. Rent a bike from the jetty or your accommodation for approximately 10€ per day and discover the island at your own pace. With no cars on the island, you can breathe in the fresh sea air and enjoy the tranquil environment.
Travel with a Group of Friends
Don't be fooled by the misconception that Seychelles is only a honeymoon destination – it's so much more! From thrilling diving expeditions to scenic hikes and island hopping, Seychelles has something for everyone. Plus, with guesthouses that can accommodate large groups, it's the perfect spot for a getaway with your friends.
So here's a tip to make your adventure even more epic and inexpensive – gather your squad and split the costs!
This is a smart way to cut down expenses, especially when it comes to accommodation and car rental. Plus, with everyone chipping in, you can go all out and rent a private boat to explore the stunning islands beyond Mahé, Praslin, and La Digue. Organized tours can cost anywhere between $100 and $150 per person, but by renting a private boat, you'll not only save money but also enjoy a more personalized and private tour experience.
This way, you can also create your own itinerary and spend as much time as you like at each stop, without worrying about the schedules and preferences of other tourists. It's a fantastic way to make the most of your budget while having an unforgettable adventure.
Stay in Guesthouses
Sure, you've probably seen those luxurious villas and private island resorts all over Instagram, but you should know by now that there are many ways to experience paradise without burning a hole in your wallet. Despite the absence of hostels or camping sites, economical lodging options are available starting from 60€ per night for a double room on any of the three primary islands.
For an authentic Seychellois experience, look no further than the locally-owned guesthouses scattered across Mahé, Praslin, and La Digue. Usually located next to the owner's house, these cozy homes-away-from-homes provide a glimpse into the day-to-day life of the friendly and welcoming Seychellois people. From homemade Creole cuisine to cultural experiences, you'll feel like a part of the community while staying in one of these special places.
Many guesthouses have a small kitchen, but if you are looking for ultimate independence or traveling with children, you can opt for a self-catering apartment, where you can whip up your own meals.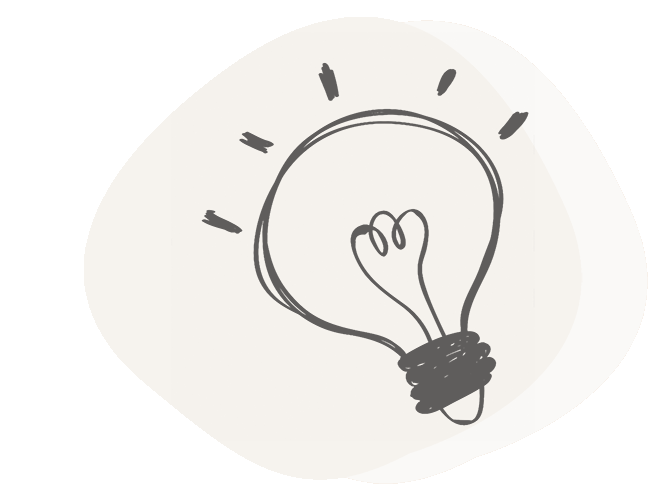 Buildings in Seychelles are not allowed to rise above palm tree height and no matter where you stay, you'll always be just a stone's throw away from the stunning beaches or the lush jungle.
Find the Budget Bites
Whether you're an adventurous foodie or prefer to stick to familiar favorites, Seychelles offers an array of budget-friendly bites that will tantalize your taste buds without breaking the bank.
For a taste of the local cuisine, head to the food vans and takeaway eateries that are scattered throughout the main islands. From mouth-watering Creole curries to fresh fish served with rice and salad, there's something to please every palate for just SCR 40-70. And if you're craving a classic burger and fries, even that's on the menu!
Wash it all down with a refreshing Seybrew, the locally brewed beer that's a favorite among residents and visitors alike.
If you're staying in accommodations with self-catering facilities, you can save even more money by preparing your own meals. Shop at the Victoria Food Market (open from Monday to Saturday from 06.00 to 18.00) or the local market in Beau Vallon for fresh fruits, vegetables, and fish. Just keep in mind that most of the food in Seychelles is imported, so items that aren't locally produced will be pricier.
Bring along the Essentials
When visiting Seychelles, it's important to keep in mind that touristy items like flip-flops, snorkeling equipment, and sunscreen can be surprisingly expensive. You'll also need a lot more sunscreen than you might think, so it's best to bring your own to avoid high costs. Since the weather is always warm, you'll only need lightweight clothing, so save space in your luggage for items that are costlier in Seychelles.
Want to keep your expenses low while also doing your part for the environment? Consider drinking tap water, which is perfectly safe in Seychelles. Bring along your trusty water flask or water filters, and your wallet and the planet will thank you.
One important tip: be mindful of luggage restrictions not just on flights, but also on buses and taxis.
Minimize the Exchange Fees
As a tourist, you are expected to pay for your accommodation, car rentals, and excursions in either dollars or euros, with euros being the most widely accepted currency. However, if you want to save some money, you can use the local currency, the Seychellois Rupee (SCR), to pay for buses, local markets, and takeaway meals.
But paying in Seychellois rupees (SCR) can come with some additional fees, so it's important to be aware of them.
First things first, in order to pay in SCR you need to get some. It's best to avoid exchanging money at airports, local money exchangers, or in your home country as they often offer unfavorable exchange rates, despite not charging a commission. Instead, consider withdrawing cash from an ATM but keep in mind that this method comes with an ATM fee (around 100 SCR per withdrawal). While the exchange rate is typically better than exchanging cash, try to minimize your withdrawals to keep costs down.
When it comes to paying by card, it's important to note that there is a card fee (2-3% per transaction), while some businesses may charge a commission fee for using your credit card. Additionally, when asked if you would rather have your card charged in the local currency or the currency of your bank account, always choose the local currency.
To avoid these fees, we personally use Revolut. The free plan comes with five free ATM withdrawals of $200 per month and allows unlimited payments in other currencies without exchange fees. With its premium subscription, you can access additional benefits such as higher ATM withdrawal limits and travel insurance. If you are interested, be sure to check the fees and charges associated with Revolut's plans to determine which option is best for you.
Anse Georgette, Praslin
In a world where exotic destinations often come with a hefty price tag, Seychelles offers a refreshing alternative. With a little bit of planning and research, you can explore this paradise on a budget, without compromising on the experience. From choosing the right time to travel, to opting for affordable accommodations and local cuisine, there are plenty of ways to experience the vibrant culture of this stunning destination without breaking the bank.
So, what are you waiting for? Start planning your dream trip to Seychelles today and save big by following our tips. Your wallet (and your inner beach bum) will thank you!