Kaysersberg has everything you would expect from a quintessential German medieval village: a maze of cobblestone streets filled with colorful half-timbered houses, a quaint river running through, and a castle – or at least its ruins – dominating the background. Even its name, meaning Emperor's Mountain, and the local cuisine pay homage to the village's German roots.
But at the same time, Kaysersberg is as French as it gets, with its backdrop of vines and surrounded by centuries-old family wineries. In fact, the area around it is one of the finest wine-growing regions in Alsace, with the first vines brought here from Hungary as early as the 16th century.
From castles and towers to wineries and MICHELIN–starred restaurants, here is everything you need to see, do, and eat in a French village like no other!
Best Things to Do in Kaysersberg
Château de Kaysersberg (Schlossberg)
Perched on the hill high above the village, the ruins of the 13th-century imperial castle are a looming presence. Once a crucial bastion controlling a vital passageway between Upper Alsace and Lorraine, the castle's strategic location now offers stunning views of the village and surrounding vineyards from the top of its towering round keep. And climbing the spiral staircase with its 100 steps is a small price to pay for these vistas.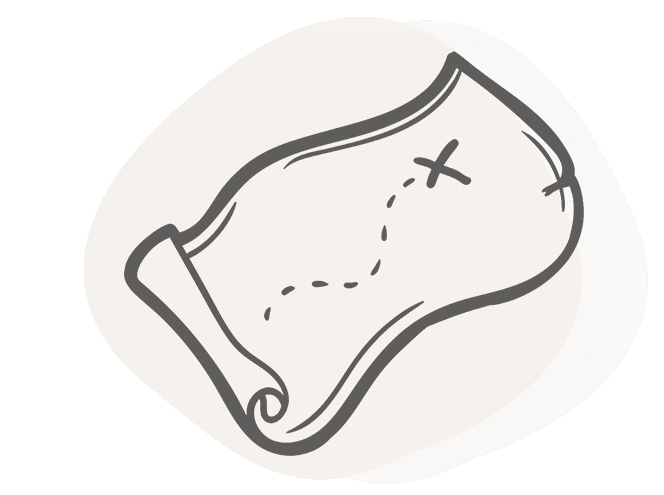 To get there, follow any of the three well-marked walking trails from the historic village center. The trail from the fortified bridge along Rue des Forgerons and the one starting from the Hôtel de Ville both involve a steep climb, while the route through the vineyards is a more leisurely one.
---
The Towers
Kaysersberg castle was protected by ramparts adorned with six defensive towers, five of which remain standing to this day. Dating back to the 14th century, these towers were supervised by various artisans such as bakers, tanners, coopers, and winemakers. To discover them, simply take a leisurely stroll around the village.
Closest to the castle, the High Gate Tower served as a watchtower, while all that's left of the nearby Pfaffenturm is its lowest part with its arrow slits. And a stone's throw away is Kesslerturm, the tallest tower of the rampart, which could only be entered by ladder. Across the river, Tour de l'Hôpital was used as a powder keg while inside the 20-meter-high Tour des Sorcières thieves and other criminals were locked up until the French Revolution.
---
The Fortified Bridge (Pont Fortifié)
The fortified bridge is undoubtedly the hallmark of Kaysersberg, connecting the old town with the upper village, once cut off by the 24-km-long river Weiss. Initially a modest wooden structure, it was replaced in 1514 by the current stone bridge featuring a crenelated parapet and strategically placed loopholes that allowed archers and cannoneers to prevent incursion from the river.
But what truly adds to the bridge's charm are some delightful embellishments on one side.
Nestled at the left end of the bridge is a small statuette of the martyr priest Jean Népomucène, the revered patron saint of boatmen, fishermen, and bridges. And in the middle, an aedicule houses today the statue of the Virgin and Child. However, this spot had an entirely different purpose in the past: it was where locals who committed minor offenses were temporarily imprisoned, becoming the village's laughingstock.
---
The Historical Buildings
Rue du Général de Gaulle is more than just the village's main street: it is a living museum peppered with half-timbered houses! And most of them have gorgeous inscriptions carved above their doors and bearing testament to the many centuries of existence.
A stroll along the street takes you first to Hôtel de Ville (no.39), the town hall of Kaysersberg, from where a passageway leads you to the inner courtyard. Then there is Maison Loewert (no.65) with the beautiful oriel windows and the baroque painting of Virgin and Child, which now houses an excellent bakery on its ground floor. And just a few meters away are the patrician twin houses with the paired gables (no.66 & 68) occupied by the historical museum and a restaurant, respectively.
Clustered around the east side of the fortified bridge are three more remarkable buildings, one next to the other. At the Old Butcher's shop (no.78), rebuilt in 1616, villagers would come to sell their food products, while Maison Herzer (no.101), built for a blacksmith called Herzer, bears the inscription "Thistles and thorns prick sore, but evil tongues prick even more" in German on its large window. Hard-to-miss Badhus (no.103), taking its name from the public baths and the washhouse built on the ground floor in 1872, was initially an inn and the office of the municipal gourmet, who acted as an intermediary between winegrowers and buyers.
And just across the bridge, Maison Faller Brief (no.88) was built for the cooper Paul Offinger, whose initials and emblem appear several times on the walls.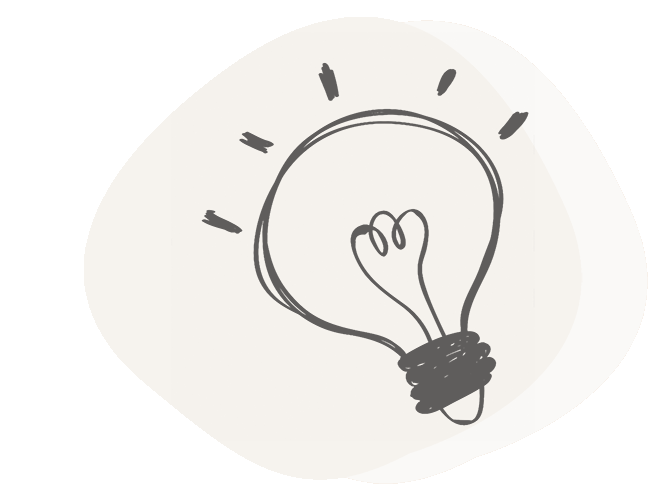 Other charming houses not directly on Rue du Général de Gaulle include the 15th century Maison Buchelé (Rue de l'Ancien Hôpital) and the first school in the town, Maison Bohn, located at the end of the cul-de-sac where is thought to be the original entrance to the castle (Impasse du Père Staub).
---
The Churches
Without a doubt, the most impressive church in Kaysersberg is the red-sandstone Église Sainte-Croix, dedicated to the Holy Cross. Step inside the magnificent 13th-century Romanesque portal and appreciate the wooden altar with the 18 painted haut-relief panels of the Passion and the Resurrection.
Out front, a Renaissance fountain holds aloft a statue of Constantine the Great, whose mother, St Helena, was credited with having discovered the fragments of the True Cross.
Right behind Sainte-Croix, the chapel of Saint-Michel shelters in its basement an ossuary that houses bones of the nearby cemetery. And on the banks of River Weiss, the Oberhof chapel, also known as Notre-Dame du Scapulaire, is classified as a historical monument as well.
---
The Museums
When it comes to Alsace, stumbling upon wine museums is what you would probably expect.
There may not be one in Kaysersberg itself, but in the nearby village of Kientzheim, you will find Musée du Vignoble et des Vins d'Alsace, located within the castle of the Saint-Etienne brotherhood. Wandering through its 300 m², you will come across a wine cellar with its vats, barrels, presses, and a transportable still, and learn all about the richness of regional viticulture.
ALBERT SCHWEITZER
Plunge back into the life of one of the most famous Nobel Peace Prize winners in Musée Albert-Schweitzer. Dr. Schweitzer (1875–1965), a musicologist, theologian, and medical doctor, was born in Kaysersberg but spent his life going back and forth to Lambaréné in Gabon, to build a hospital. His birthplace is now a museum that traces the doctor's life and his work in Alsace and Gabon.
In Kaysersberg, visit Verrerie d'Art for a unique glassblowing demonstration and wander among their spectacular collection of Lorraine glass. Then drop in Musée Historique de Kaysersberg to find some interesting Medieval weapons, Neolithic tools, and religious artifacts, including a wooden sculpture of Jesus on Palm Sunday and an Opening Virgin (Jul-Aug, free).
---
The Wineries
In the heart of Kaysersberg, you will find Haas Bernard et Fils, a family winery running since 1776. Their 11-hectare vineyard, named "Côtes de Kaysersberg", and mainly represented by three grape varieties – Riesling, Gewurztraminer, and Pinot Gris – is located to the left of the castle. You are welcome to taste their wines daily, but if you want to take a tour of the winery and cellar, a reservation 24 hours in advance is required.
On the outskirts of town, Domaine Weinbach, established as a winery in 1612 by Capuchin friars, is an unmissable stop for those looking for a special wine experience. And a little further (1.5km), in the village of Kientzheim, three more excellent wineries are also worth your visit: Domaine Paul Blanck, Domaine Blanck André et ses Fils, and Schmitt & Carrer.
How to Get to Kaysersberg
Kaysersberg is conveniently located close to two major airports: EuroAirport Basel-Mulhouse-Freiburg (BSL) and Strasbourg (SXB), both around 70km away. From these airports, you can easily reach Kaysersberg by taking a bus or train to Colmar, and then continuing your journey by bus or renting a car.
by Public Transport
If you're planning a trip to Kaysersberg without your own car or bike, Colmar is the ultimate transportation hub of the region, and you should consider basing yourself there. Luckily, getting to Colmar is a breeze with a variety of options available. Direct Flixbus services are available from EuroAirport (from €5, 1 hour 15 minutes, 3 times per day), and buses and trains run frequently from major French cities.
Once you've arrived in Colmar, catch Bus Line #13 towards Le Bonhomme. The journey is around 30 minutes long and costs €4.00, and the timetable can be found here .
---
by Car
Without a doubt, the easiest way to reach Kaysersberg is by car. Parking in the village shouldn't be a problem, as there are plenty of parking spots found in two zones, namely the purple and yellow zones. A parking fee has to be paid from 9:00 to 12:00 and from 14:00 to 19:00 in the yellow zone, and from 9:00 to 19:00 in the purple zone.
If you stay the night in Kaysersberg, your host will either provide you with a card to park free of cost or give you a coupon that allows you to park the whole day for 5,00€ in the yellow zone. Otherwise, you have to pay an hourly rate, which depends on the zone you park in. Parking in the purple zone is much more expensive and is only allowed for a maximum of 2 hours.
Here you can find a map with the parking options available and the hourly rates.
---
Getting around
While Kaysersberg is small enough to explore on foot, renting a bike or a car is a great option to discover the neighboring villages. If you're interested in planning a bike trip, this website is an excellent resource for organizing one in Alsace.
What & Where to Eat in Kaysersberg
| What to Eat |
With a cuisine distinct from other French regions yet incorporating Germanic culinary traditions, Alsatians are hearty eaters. Some local specialties include baeckeoffe, a slow-cooked casserole of wine-marinated meat and vegetables, coq au Riesling, the local version of the classic coq au vin, the quintessentially Alsatian choucroute (aromatic pickled cabbage), and the infamous tarte flambée, a wafer-thin flatbread topped with crème fraiche, fromage blanc, and onions.
When Christmas is around the corner, spicy Bredele cookies, kirsch-laced Berawecka fruit cake, Mannele brioche in the shape of little men, and pain d'épices gingerbread make great foodie stocking fillers. Other beloved festive treats include the paschal lamb-shaped Lamala biscuits at Easter and the mouthwatering shenkele beignets, made with ground almonds and cherry liquor, during Mardi Grass.
---
| FOR DRINKS |
You may be in the 'wine route', where winemaking has evolved into fine art, but at the same time, there are nearly 40 craft breweries and microbreweries in Alsace. So, here, a foaming beer is just as popular as a glass of wine!
To be honest, we hardly tried any wine in Kaysersberg as we found two lovely places with artisanal beers: Brasserie Bisaiguë and Le Bar'th. If you do go for the wine, however, try the excellent Riesling, aromatic Gewurztraminer, and fruity Pinot Gris, or the grapey Muscat and the sparkling Crémant d'Alsace.
---
| For Coffee & Breakfast |
Boulangerie L'Enfariné: Frequented mostly by local clientele, this is an excellent bakery housed on the ground floor of one of the village's most iconic buildings. We tried everything from mozzarella-pesto sandwich to croissant, quiche and tarts, and each and every one delivered!


Sur un nuage … le bonheur: Here, you will find delicious crêpes and waffles made with recipes and dedication that go back generations. And as soon as you taste them, 'you will be on cloud nine', as its name suggests.


Le bruit qui court: This cafe is a hidden gem featuring a cute courtyard with a vegetable garden. The coffee is coupled with homemade cakes and quiche, while the wine or beer goes perfectly with a planchette de fromage (cheese board).


---
| For dinner and lunch |
Where to Stay in Kaysersberg
Truth be told, a day is more than enough to explore Kaysersberg. But we really enjoyed arriving there, getting an early night, and then waking up fresh to have the village all to ourselves. In addition, Kaysersberg is an excellent place to settle in for a couple of nights if you want to explore nearby villages such as Riquewihr, Ribeauville, and Eguisheim.
While it doesn't have any international hotel strips, it does have plenty of charming gîtes, as most locals have turned their homes into holiday cottages for let. Keep in mind, however, that even those sell out quickly during the peak season.
| Budget: In the middle of the village, the one-bedroom apartment Origin'alsace is budget-friendly for couples, while those with kids will adore their stay at Le Grenier du Photographe. Another great option is La Parenthèse, a beautifully restored two-bedroom house offering a bicycle rental service.
| Luxury: If you're looking to treat yourself, there's no place like Relais et Châteaux Le Chambard. This five-star spot offers an unforgettable level of luxury, rooms that open to a terrace with views over the vineyard, and a two-Michelin star restaurant. And if you fancy an apartment with your own sauna and hot tub, look no further than La Suite – Spa & Sauna.
When to Visit Kaysersberg
When it comes to planning your visit to Kaysersberg, don't fret about the weather – it's the throngs of tourists that you need to keep in mind. With its petite size, Kaysersberg can become inundated with summertime visitors, making it challenging to enjoy its beauty. That means you'd better steer clear of the main French holiday periods from mid-July to the end of August, as both locals and tourists flock to this idyllic village.
Instead, opt for the months of April to June, when the sunny days make sightseeing and cycling in the region superb, and the vines turn a lush green once again. Alternatively, if you're a wine enthusiast, visit during the harvest season from late September to early November, when the town comes alive with wine festivals and grape harvest excursions.
Kaysersberg may be gorgeous at any time of year but is in its prime at Christmas when it boasts one of the most authentic Christmas markets in the region, held on the four Advent weekends. The town is transformed into a winter wonderland, with houses adorned with fir garlands and twinkling lights throughout the village. Don't miss the opportunity to browse the 30 stalls selling handcrafted gifts, Christmas treats, and warming mulled wine in the courtyard behind the Sainte-Croix church.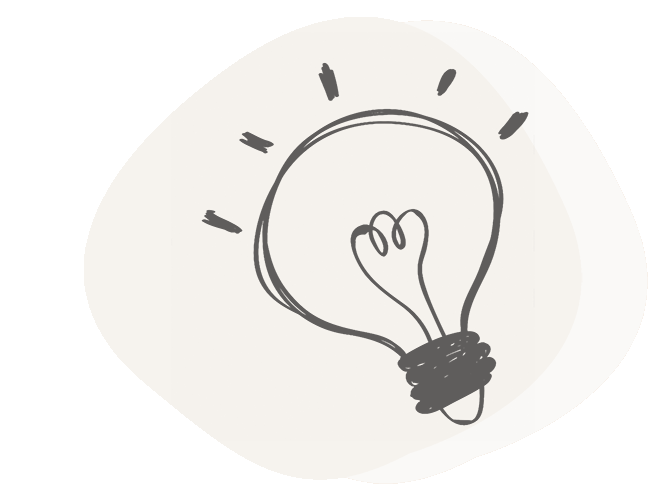 And if you're looking to plan your visit around a specific festival, be sure to check out these upcoming events.
Kaysersberg Map
We know that a well-planned vacation can make all the difference in creating an unforgettable travel experience.
That's why we've designed a comprehensive map to help you navigate Kaysersberg with ease. Whether you're looking for the best things to do, must-see attractions, hotels, or top-rated restaurants, our Kaysersberg map has got you covered!
Now, how about exploring the rest that the oldest wine route in France has to offer?
We've got you covered with this Ultimate Road Trip Guide to Alsace!