With thatched cottages, built with the honey-hued Cotswolds stone, a pretty rolling brook, and a stunning stone bridge arching over it, it's hard to beat the authenticity found in this adorable village. And with no new buildings since the 17th century, no TV wires or any other signs of modern life, you will feel trapped in time. 
So, without further ado, here is everything you need to know about Castle Combe! 
A Brief History
First things first, you will be wondering where the castle is. Well… there isn't one. At least not anymore!
In the 12th century, a fortress stood on a vantage point about 500m north of the village, so putting the "Castle" into Castle Combe. And a "combe" is a word used in southwestern England to describe a steep, narrow valley, just like the ByBrook valley, where the village nestles. Today, there are only remains of the original structure, with the Manor House Hotel sitting on the same site.
But even without a castle, the village retains a medieval character. It has 107 listed buildings, most of them constructed in the Middle Ages, a very prosperous time for Castle Combe. The reason for this prosperity was the growth of a thriving cloth industry, powered by huge flocks of sheep, the clear waters of the ByBrook, and the great skill of local weavers and spinners, who occupied the cottages seen today.
The red and white Castle Combe cloth became renowned all over the country and abroad, but as the river started dying out so did the wool trade.
Best Things to Do in Castle Combe
When it comes to things to do in Castle Combe, it's more of a place where you just slow down and take an easy stroll in the village itself. Walking around its tiny streets, marveling at the old lop-sided cottages, the ancient pubs, and the sheer luck of modernity is truly an experience on its own.
But beyond purely soaking up the atmosphere, here are our top recommendations for things to do in Castle Combe.
---
THE BRIDGE – WATER LANE
If you only do one thing in Castle Combe, then wandering down to the southern tip of the village should be it. This is where wraparound woodland, the honey-hued weavers' cottages, and the packhorse bridge over the little brook come together, creating the village's classic photo opp.
Originally made of wood, the iconic bridge features hanging iron grids, which were used to stop the deer from escaping from the herds that grazed within Manor Park. Step on it and snap a photo with the iconic row of cottages on Water Lane and the church spire in the far background.
Without a shadow of a doubt, you'll want the crowds out of your photo, so make sure you come early morning!
---
TAKE A WALK TO FORD VILLAGE
If you have packed the right shoes, walk this muddy 7km loop to Ford village and back. The trail takes about 1h 30min and takes you through a botanically rich limestone grassland, laden with wildflowers and insects in the spring and summer months.
Starting at the ByBrook bridge, head north alongside the brook and pick up the first path running left, signed Long Dean. You will cut through woodland, climb several stone stiles, and reach the untouched meadow called Danks Down, a Site of Special Scientific Interest, before ending at the hamlet of Ford. Then, take the right path just before St John's Church and follow a footpath through trees till you reach the Y-junction, where Castle Combe's "The Street" starts.
---
TAKE IN THE FILMING LOCATIONS
Once you set foot in the village, you might get a déjà vu feeling. And as strange as it may sound, your mind might be right: Castle Combe has long been one of Hollywood's favorite filming locations for stories of bygone eras. It has become the site of the horse fair in Spielberg's "War Horse", the superstitious hamlet of Blackmoor in "The Wolfman", and the site of "The Murder of Roger Ackroyd" in Agatha Christie's Poirot.
And as early as 1967, it was transformed into the coastal town of Puddleby-on-the-Marsh for the musical Dr. Dolittle.
Dr. Dolittle
This was the original movie of the film series, featuring Rex Harrison in the lead role – not to be confused with the ones starring Eddie Murphy or Robert Downey Jr.  The main character is Dr. Dolittle, a physician who shuns human patients in favor of animals, with whom he can speak in their language. His residence, the striking yellow two-and-a-half-storey Dower House, is a Grade II building and undoubtedly the most famous movie location. And you may also recognize the "port", the bank of ByBrook that was transformed into a bustling seafront. 
The latter, however, plummeted relations with the locals so much that they plotted to remove the set once and for all!
The unsightly dam, built by 20th Century Fox over the stream, deeply annoyed residents – as did the constant high-decibel playback of music tracks and the film production's insistence that TV aerials had to be removed from several houses. Explorer Ranulph Fiennes decided to take the law into his own hands and, using the knowledge of explosives he had acquired in the SAS, blew up the dam in the middle of the night. Fiennes had to pay a large fine and was discharged from the SAS but his mission was accomplished: the production closed down and the village was recreated on a Hollywood soundstage. 
---
HONESTY STALLS
You have probably never heard of honesty stalls, right? After all, they could only exist in the countryside. Even so, they restore faith in human nature!
As you meander down The Street, you will find small tables outside some locals' cottages, offering scrumptious baked goods, eggs, plants, and even second-hand books. What you will not find, however, is employees, as they run completely on the honor system.
The directions, however, are simple: calculate what you owe and slip the money into the post box!
---
MARKET CROSS
At the crossroads of the village center, the distinctive Market Cross is hard to miss. Constructed in the 14th century, it used to host a weekly market, where the famous red and white 'Castle Combe Cloth' was sold. A few steps away, there are the remains of the "Butter Cross", where people from neighboring villages would gather to buy locally produced butter, milk, and eggs.
The Market Crosses
A market cross was a common structure and symbol used in early markets in England and Scotland.
Historically, every village and town that wanted to hold a regular market or fair needed permission from the King or Bishop. And the market cross, often covered by some type of roof to offer shelter from the rain, was used to symbolize the right to trade and mark the location of the market.
But beyond its obvious use, the cross may have been used as a religious symbol, as well. Related to the pre-Christian practice of constructing stone pillars to create trade sanctuaries, it was a reminder to trade fairly in the presence of a divine witness.
---
VISIT ST ANDREW'S CHURCH
Right next to the Market Cross, there is the rustically charming Church of St Andrew. It was originally founded in the 13th century, and according to evidence, it stands at the site of an early Celtic tribe's pagan temple. With monies from local wealthy wool merchants, the church building has grown and evolved over the centuries.
Inside the church, its faceless clock, believed to have been made by a local blacksmith, is one of the most ancient working clocks in the country. And on the north side, there is a carved stone monument of Sir Walter de Dunstanville, a Norman Knight and Baron of Castle Combe, who died in 1270. You may notice that his legs are crossed, which indicates that he went on two crusades.
---
CASTLE COMBE CIRCUIT
First opened in the summer of 1950, Castle Combe Circuit is one of the longest established and best-loved circuits in the UK. It is found on the edge of the upper village and has a jam-packed calendar of car shows and events throughout the year.
Car enthusiasts would love its buoyant club championships while those up for adventure should not miss the chance to put their own car or bike for a spin at the 1.85-mile car racing track!
How to Get to Castle Combe
Easily accessible by both public transport and car, Castle Combe is a popular day trip. The sure thing is that, no matter how you are traveling, getting there is half the fun!
By Car
Arguably, the easiest and quickest way to get to Castle Combe is by car. The village is well signposted, the road will take you through some gorgeous hamlets and, as a bonus, parking is free!
You should note, however, that there is a Lower Castle Combe and an Upper Castle Combe. The village itself is located in the lower part of the valley, where only residents are expected to park. For visitors, there is a free public car park at Dunns Lane, at the top of the hill, from where the village is a pleasant walk down. Roadside parking along the steep hill is also free but limited.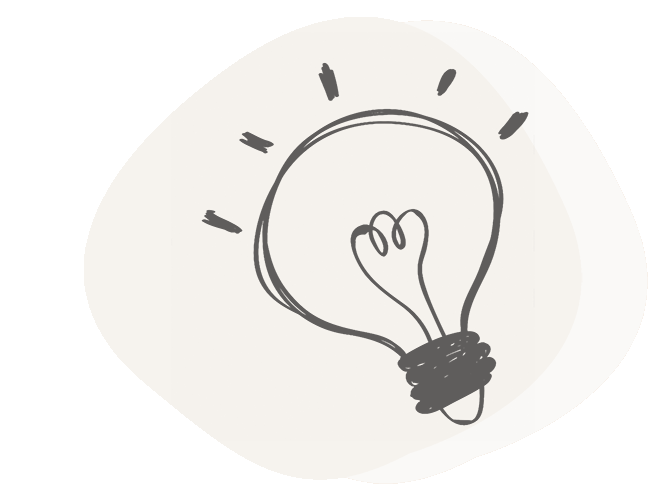 Whatever you do, avoid parking on double yellow lines, as traffic wardens are a common sight!
---
By Public Transport
First, you have to get to Chippenham, the closest town with a train station, less than 10km away from Castle Combe. There are regular trains to Chippenham, leaving Bristol (25min, £10), Bath (11min, £10), and London Paddington (1h 10min, from £20) every half an hour. Alternatively, you can hop on a slow but cheap National Express bus from London Victoria Coach Station to Chippenham (2h 30min, around 10 daily, from £7).
Once in Chippenham, catch Faresaver Bus #35 towards Castle Combe and you will be there in around 25 minutes. However, there are only four services running every other hour on weekdays and not at all on Sundays. Therefore, you should either time it just right or consider taking a taxi.
— BY ORGANIZED TOUR —
Considered the prettiest village in England and being just a two-hour drive from London, it comes as no surprise that Castle Combe is at the top of the list of day trips from London. Numerous coach tours depart daily from the capital, pairing Castle Combe with a trip to Stonehenge and Bath.
However, for a more thoughtfully organized tour that allows you time to explore freely, opt for one departing from Bath itself. These tours combine Castle Combe with nearby Lacock and other charming villages, giving you a wonderful overview of what the Cotswolds is all about.
Where to Eat in Castle Combe
For such a teeny-tiny village, Castle Combe offers a surprising number of eating options. Whether you are after an afternoon tea, a pint at a traditional pub, or a handmade picnic lunch to take on the go, it's hard to go wrong here.
FOR BREAKFAST OR COFFEE/TEA
This charming little coffee shop serves locally roasted Rave coffee, homemade cakes, and a selection of savory goodies. You can enjoy them snuggling up in front of the log burner or you can take them away while exploring the village.
The ivy-covered cottage with the teapot sign on "The Street" will probably catch your eye. This is the place to grab a lovingly pre-made lunch box to enjoy from a peaceful spot along the river. Better yet, you can hire a picnic basket and a blanket!
What about proper China tea sets, ornate tablecloths, homemade cakes and scones, and all kinds of savory nibbles? The Old Rectory Room is a private party venue, perfect for an authentic old-school English teatime! Bear in mind, however, that it is only available for events or gatherings with a minimum of 6 guests and that a 24 hours' notice is required.
---
FOR LUNCH/DINNER
With exposed stone walls, timber-framed beams, and open log fires, the 12th-century traditional pub retains some of its original features. Located right next to the Market cross, it offers comfy spots in the bar, the snug, or outside in the courtyard on sunny days. It serves hearty homemade classics, such as Sunday roasts and battered fish of the day, a range of local beers, and cream teas.
If you are looking for a touch of luxury on your visit, then pop into the Michelin starred restaurant at the Manor House. Enjoying the most beautiful of the settings, it takes its name from the ByBrook river running through the hotel's grounds. You can choose between formal and informal dining or opt for a decadent, afternoon tea, served on a tiered cake stand!
At the crossroads at the Gibb at the end of the village, the Salutation Inn has been serving weary travelers for hundreds of years. Inside, the beautiful Tythe Barn that once housed horses overnight whilst its passengers were fed and watered is now used as part of the restaurant. The traditional pub champions fresh local seasonal produce and serves a handpicked selection of beers, wines, and ciders.
Where to Stay in Castle Combe
If you're seeking a peaceful retreat in the heart of rural England and wondering where to stay in Castle Combe, you're in luck! From luxurious hotels to cozy B&Bs and traditional inns, there are plenty of options to choose from. And here are a few of our favorite ones that suit every taste and budget.
A luxury hotel set in a 14th-century manor house, it features elegant rooms, a spa, and an 18-hole golf course. It is located a short drive from Castle Combe.
This 12th-century coaching inn is located in the heart of Castle Combe and offers comfortable rooms with modern amenities. It also has a restaurant and bar serving traditional British cuisine.
This self-catering stone cottage has been beautifully restored and furnished to provide modern amenities while still retaining its historic charm. The cottage features a comfortable living room with a fireplace, a fully equipped kitchen, and three cozy bedrooms. It also has a private garden with outdoor seating where you can relax and enjoy the tranquil surroundings.
Situated at the lower end of the hill leading into the village center, the Old Museum is a detached self-contained holiday home. It offers spacious and comfortable accommodation, with one bedroom, a well-equipped kitchenette, a living room with a wood-burning stove, and a walk-in shower.
Oozing bundles of charm, the cottage features a spacious living room with a fireplace, a fully equipped kitchen, three bedrooms, and an optional hot tub.
Ready to feel like a local while wandering its tiny streets and popping in local pubs with charming courtyards and warming fireplaces?
And if you have more time to spend, then visit the sleepy village of Bibury, or better embark on an unforgettable road trip in the Cotswolds!